Back to Home
SKETCH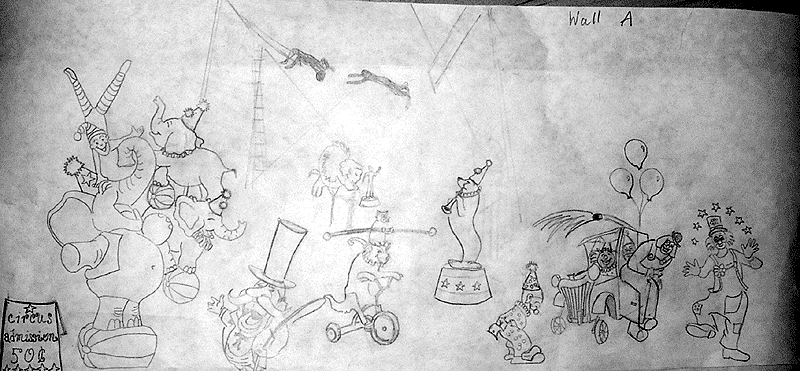 Circus Mural Sketch. The main wall has circus elephants, circus lion, circus seal, clowns in a silly car, a circus dog with a cat balancing on top of his head, and in the back trapeze artists.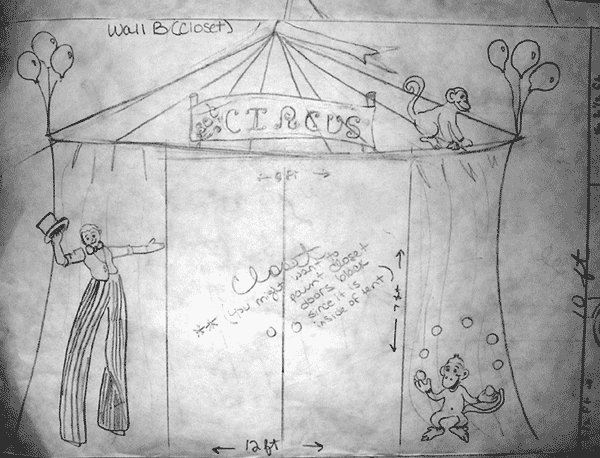 Circus Mural Sketch - Wall B. The circus tent frames the closet doors. I suggest painting the doors black to make the appearance that you are looking into a tent. There are circus monkeys and a man on stilts.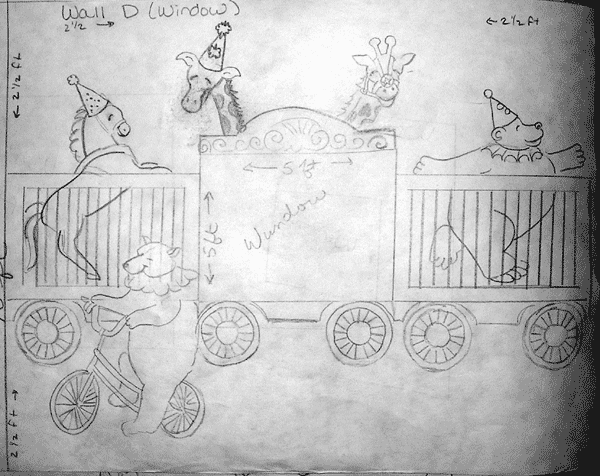 Circus Mural Sketch - Wall D. The window is one of the circus train carts. On the top, giraffes are coming out of the top. There are also 2 circus bears and a circus horse.
All Kids Murals . Hightstown, NJ 08520 (Serving Entire USA & Beyond) . Contact Us