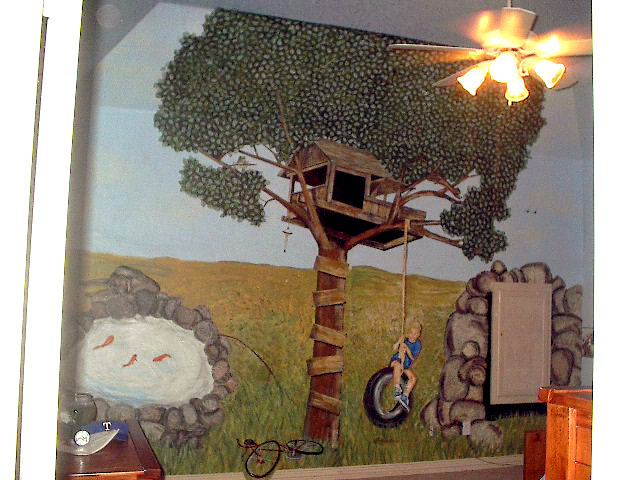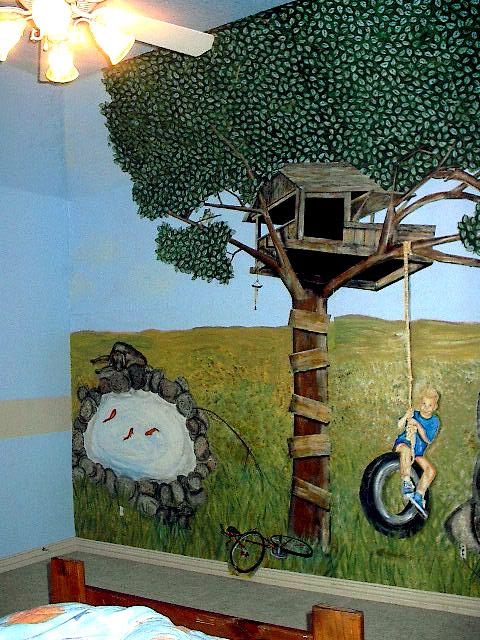 Treehouse mural with Carter on a tree swing. His bicycle is thrown down and
there is a pond with a fishing pole and fish. And a dog in the back. There is
a cave to the right. This mural is done on canvas and is about 12 ft x 18 ft.
All Kids Murals . Hightstown, NJ 08520 (Serving Entire USA & Beyond) . Contact Us