SKETCH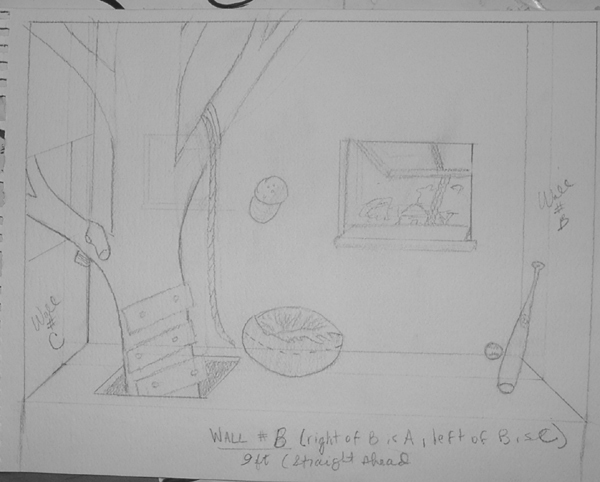 Wall B - Sock hanging over tree...steps on tree...rope hanging from tree. Bean Bag Chair.
Baseball cap hanging from wall...baseball bat and ball. Didn't draw in wood panels...but will
be there in painting.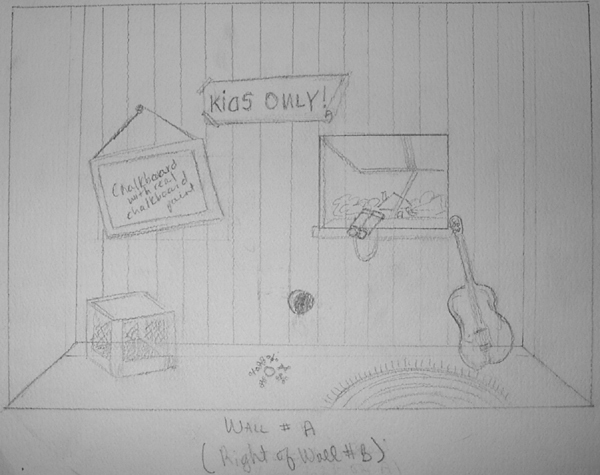 Wall A - Kids only sign. Chalkboard hanging from wall. If you want to, I can paint in real
chalkboard paint so you're kids can use it as a chalboard. Binoculars in the window, a guitar,
Jacks,Guitar, Milk Crate and a rug.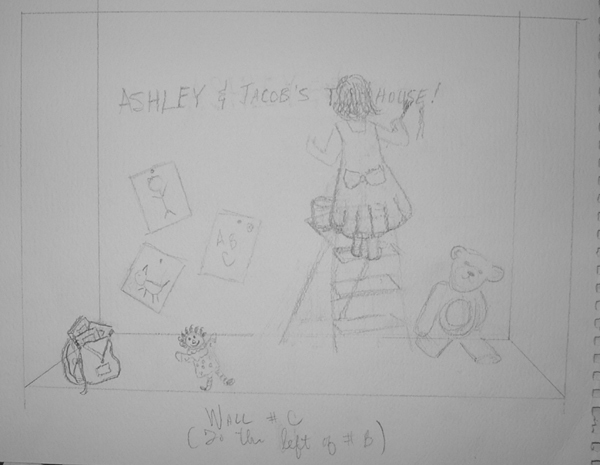 Wall C - Ashley is painting 'Ashley and Jacob's Treehouse'. Fake drawings hanging from the wall.
If you want this part to be interactive, I can place magnetic paint so that you're kids can use
magnets to hang their own artwork here. There is a Teddy Bear, doll and a BackPack. I forgot to
draw in wood panels, but in the real painting, they will be there.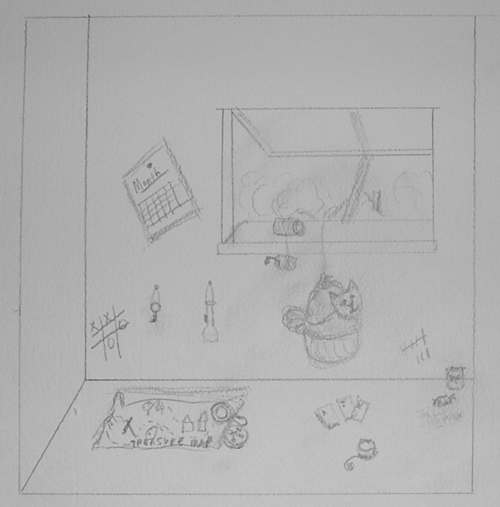 Wall D ... Treasure map on the floor, with magnifying glass, and compass. There is a yoyo,
candy wrapper, cards, flashlight, key, and calendar. There is a pully system to take the kitten
up and down the window. With the calendar, I can also make this chalkboard paint, if you want
to really use it as a calendar. It is up to you.
Let me know how you like this Treehouse Mural Sketch. Thanks.
All Kids Murals . Hightstown, NJ 08520 (Serving Entire USA & Beyond) . Contact Us